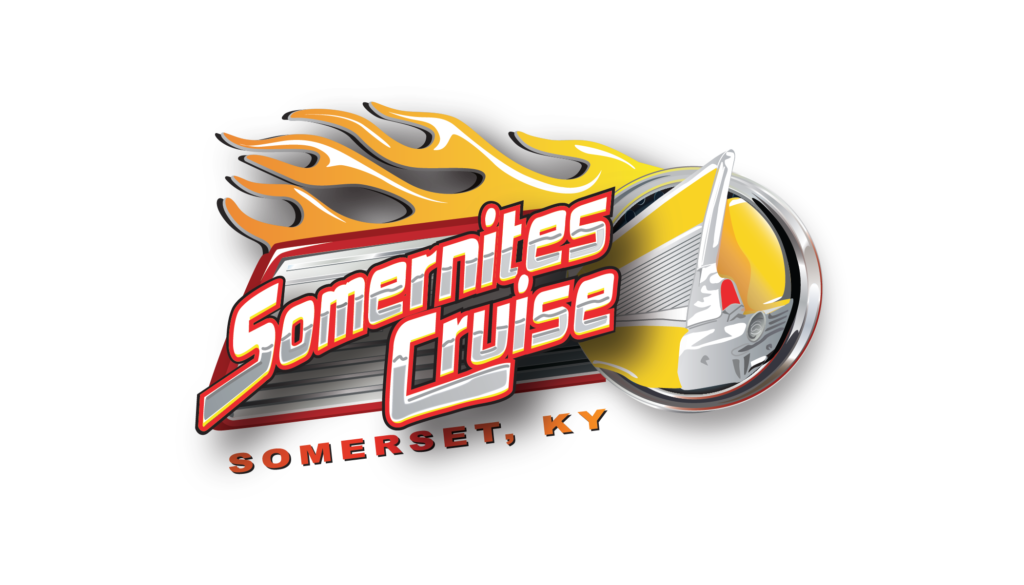 SHOW & SHINE RULES
No parking of show vehicles inside the Show & Shine area before the gates open at 12PM.

All Show & Shine participants should line up outside either the North or West Entrance gates.
Show vehicles will enter and be parked in the order they have lined up outside the Entrance gates. Once inside, please park where directed by the Somernites Parking Teams. You may exit and re-enter at any time.
Absolutely no burnouts, displays of speed or power are allowed inside the Show & Shine area. Violators will be asked to leave immediately. We have large crowds in the streets and many are children. Stay safe!
No reserving parking spots or entry from any point other than either the Entry Gates.
No alcoholic beverages or vulgar behavior allowed. Somernites is a family event.
No golf carts, bicycles, scooters or skateboards are allowed into the Show & Shine area.
All pets must be kept on leashes throughout the cruise area.
Be respectful of cars and their owners. Don't lean on or touch the showcars and trucks!
Only single occupant handicap conveyances allowed in show area. Must display handicapped sticker/tag.
Final Rule, refer back to Rule #1: Have Fun!

SHOW & SHINE CRITERIA
The Show & Shine is a special event for special cars and trucks. But, more importantly the downtown area has limited parking space and for these reasons we must have a few criteria for admittance. If you have a question about whether your car or truck meet these criteria, please email us! We answer all emails.

On Cruise Day, be courteous and talk to the guys at the Entrance Gates, we will try to work with you.

All cars must be clean and presentable. Wash 'em & wax 'em!
Our main area of focus is on Antiques, Classics, Street Rods, Muscle Cars (including modern Challengers, Mustangs, Camaros, Firebirds, Corvettes, Vipers, etc.), Pro Streets and Specialty Vehicles of a rare and interesting nature (race cars, low production, exotic, one-off's)
Late model import AND domestic's may be admitted but, must have at least three(3) visible major modifications including but, not limited to:

A. Body Mods (including graphics, body kits, tonneau covers, hoods, etc.)
B. Suspension Mods (raised, lowered, bagged, hydraulics)
C. Underhood modifications (substantial) will be considered in combination with external mods.
Work in progress vehicles must be clean, have no dangerous or sharp edges and not be a safety hazard. No vehicles on trailers inside the show area.
OWNING A REGISTRATION NUMBER DOES NOT AUTOMATICALLY QUALIFY A VEHICLE FOR ENTRY.
Sorry, no motorcycles, semis or lawnmowers.
Somernites Cruise reserves the right to deny entry
to any vehicle or person(s) to the event at our discretion.